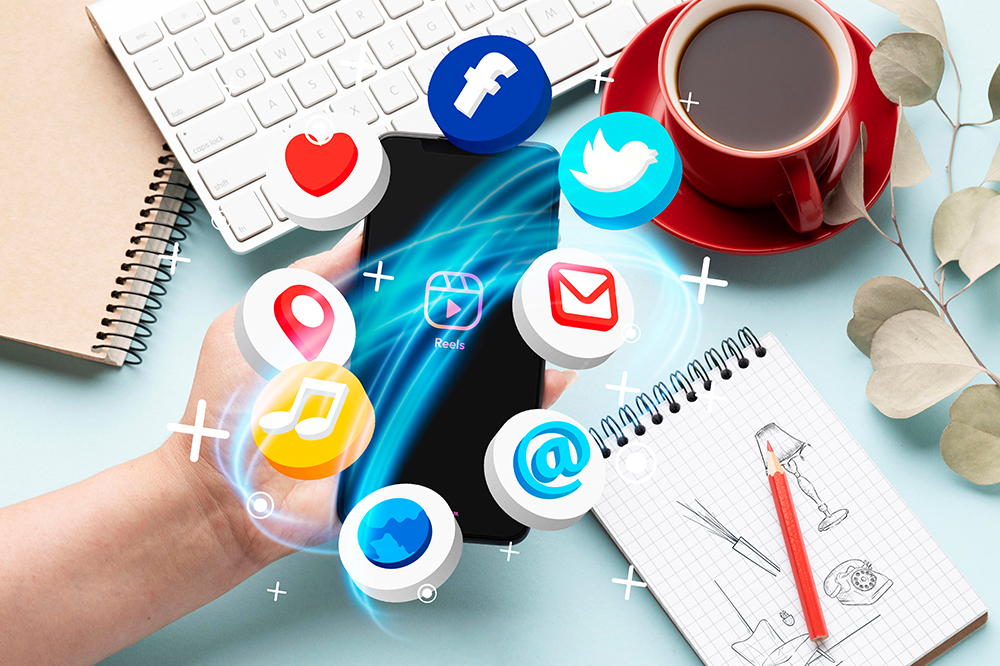 Recent years have seen social media take the world by storm, with new social media platforms emerging daily. Social media is a great way to keep connected with the world, but it's also an excellent forum for promoting your business inexpensively but effectively. The past few years have seen social media grow from a maybe to a resounding yes for the paramount success of any business.
Gone are the days of marketing using print media. Social media has a vast reach, more engagement and faster results, making it highly favourable to all businesses, big or small. Small businesses, in particular, benefit enormously due to social media, which gives them a platform to grow their business from the comfort of their phones. Social media platforms can boost any business, but it is vital to know how to utilise them effectively to reap benefits that actively help and not hurt your brand.
Follow these tips to grow your audience using social media marketing: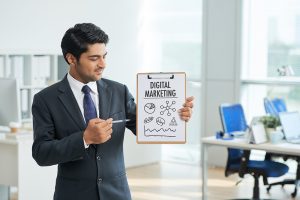 Select the right platforms:
Choosing the right platform is fundamental to the success of your business in social media. Selecting the right platform depends on various factors, such as knowing your target audience, understanding your business, and the type of content needed for more efficient promotion. For example, if you want to target a younger audience, it is more fruitful to choose Instagram and Twitter as your primary platforms. For an older audience, you can consider Facebook and LinkedIn.
Define your goals and objective:
Develop a proper strategy for promoting your business on social media, and stick to it. It's always helpful to have set objectives before starting social media marketing to get a clear idea of what you are working towards. For this, we suggest the SMART goal strategy standing for Specific, Measurable, Attainable, Relevant and Timely. Set your goal with this strategy, and work towards it.
Capitalise on the current trends:
Trends on social media come and go, so it's best to utilise them when they are at their peak to boost your business and gain traction through the trend's popularity. A social media platform's algorithm is ever-changing, and often, it pushes content that is 'popular' or 'trending' towards its users. So, take advantage of the trends, and devise bright and innovative ways to top that trend!
Post consistently:
Social media marketing is an algorithm's game. And the algorithm often focuses on pages that post consistent, relevant content. So it's best to create a social media calendar and stick to it. Consistent posting will showcase your page as a dependable business that engages with its consumers. People follow your page as they like your content, so it's important to keep generating something to consume. This doesn't mean that you have to constantly come up with new content for every post. Recycle old posts, and put a new spin on old content. The possibilities are endless!
Interact with your audience:
The whole point of social media is to be social. So, engage with your customers! Engage with them in your comments, respond to their DMs promptly and like the posts you are tagged in. You can also host giveaways, contests and marketing campaigns to entertain old audiences and attract new audiences. Building a community by engaging with fellow creators/similar businesses is also a great way to boost your business, as this could lead to potential collaborations that can benefit both your businesses.
Analyse your strategy and adjust based on the results:
Social media analytics are your friend. Each social media gives its own analytic report, using which you can analyse if your social media strategy is working and focus on areas that need improvement. Always be prepared to adjust your strategy, so you can try new things, and keep track of their success to ensure that you can get the best out of your ideas.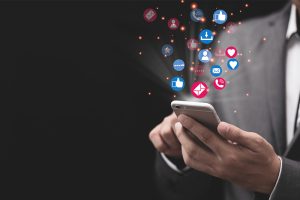 Social media marketing is not as easy as it sounds. However, it is a valuable and versatile tool to help boost the popularity of your business on a global level. By following these tips, you can be sure to develop a social media marketing plan that can help you create a successful online presence for your brand.
You can handle social media marketing for your brand by yourself. But, sometimes, it's best to call in the experts. Tablo Noir is a design and identity studio that helps you create and implement an effective social media strategy based on your objectives and brand identity. To contact us for more information, email us at contact@tablonoir.com or visit our website https://www.tablonoir.com/