Bringing back the glorious past
Jehangir's Kitchen has been crafted to give you a taste of the glorious past. The perfect blend of satisfyingly traditional Mughal dishes with a contemporary culinary twist. The name has been inspired from the grand Mughal emperor - Jehangir. He is known to be one of the greatest rulers seen in the Mughal era and was widely renowned for having an enriching taste in food and art.
In 2016, the company wanted to launch in the World Trade Center Mall in Abu Dhabi. To stand out in a competitive market, the company had already created an identity, but they wanted something different and thus turned to Tablo Noir to rebrand it. Keeping the element as the same we focused on the typeface to depict the essence of the brand . The typeface was also significant with that time, with a twist of merging it with the modern era. The tagline mmm…mughalicious was coined with delicious Mughal intentions in mind.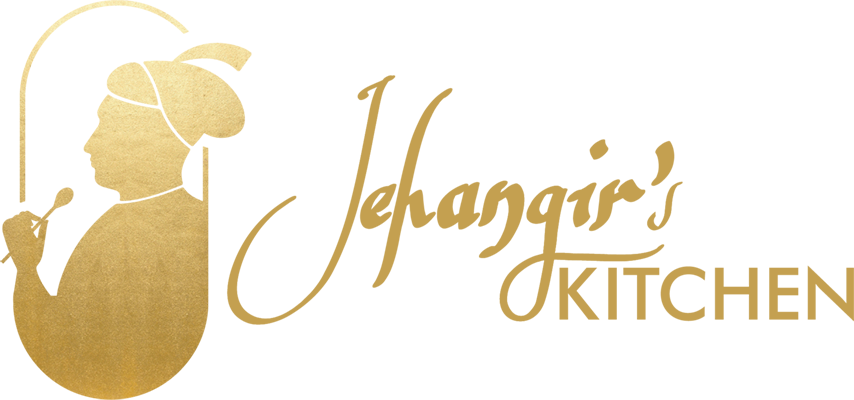 A digital indulgence
We brought Jehangir's Kitchen online by designing a responsive, mobile-friendly, favoured by all browsers website landing page for customers to get to know more about the brand. The new website which is on the way would be a masterpiece, helping customers to indulge in Jehangir's Kitchens' signature dishes right at home.
Colours and patterns of that era
It wasn't enough to just have that, but we crafted a sense of belonging for the brand. Each colour scheme and pattern relates back to that time with a neoteric touch to it. This inspired us to take the brand to the next step of evolution, by bringing in these patterns and styles across pillow covers, scarves, table mats, coasters, to name a few.
Mughalicious everywhere
Drawing inspiration from the colours and pattern styles, we crossed it with the packaging of Jehangir's Kitchen. Each bag or box or even a napkin brought out the quirky yet regal essence of what Jehangir's Kitchen is all about. This coupled with the catch phrases make Jehangir's Kitchen the place to be.
Face-off with Jehangir's Kitchen
Just having all this isn't enough, if you are unable to be there and dive into those succulent dishes, so we made changes to the existing facade. This shop front embodies all things that remind you of that era and is mixed with the aromas and flavours of Mughalicious heaven.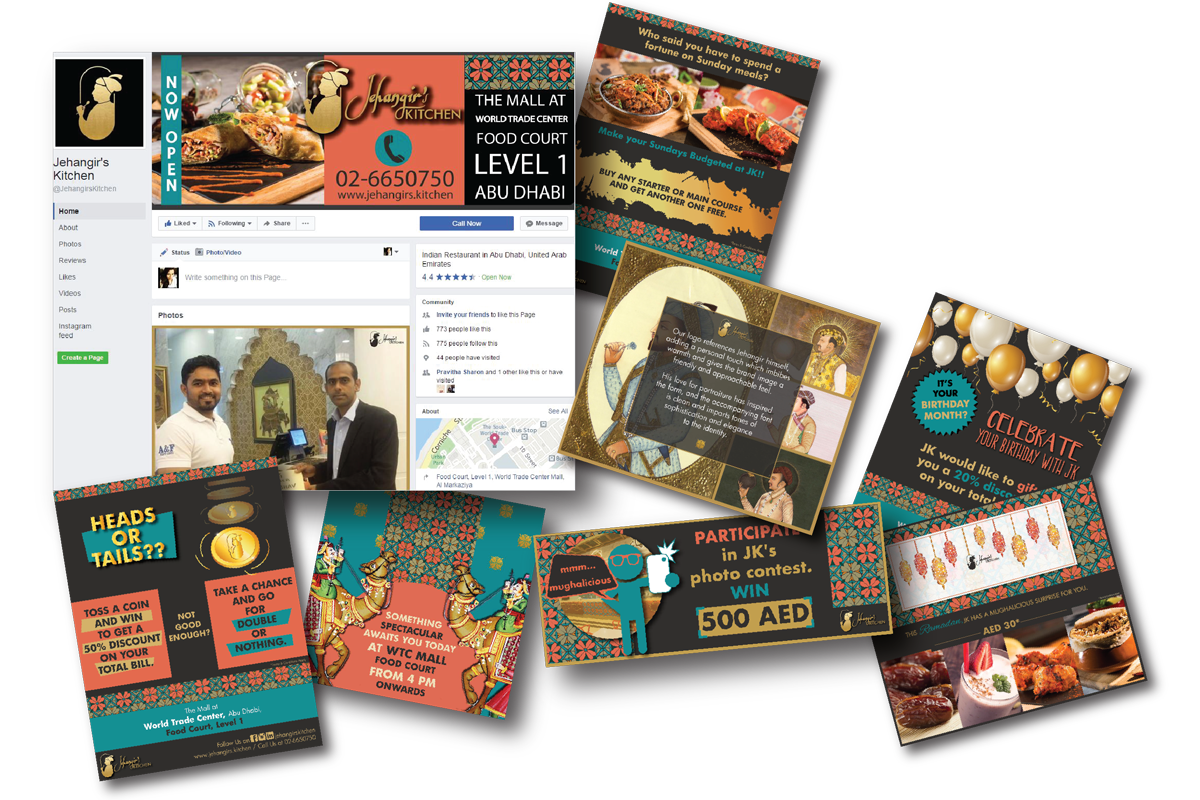 The Social Emperor
JK's Mughal delicacies needed to be spread to the masses, so we brought their presence out on social media. The emperor is generous and gives his subjects a lot of offers to satisfy their Mughal cravings. The social media presence of JK has all what the emperor offers and more so stay tuned to JK's social accounts to receive his gifts.